Recommended (2)
Recommended
2
Quick info
-26%
Best selling cosmetics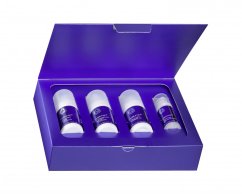 Quick info
Action -6%
Welcome to the world of health and beauty!
Kingray offers you only the best of cosmetics, medical and beauty devices. We care about your health and beauty and we are constantly working on the benefits of new products that will help everyone, whether in the field of beauty or health. We are a stable and well-established company in Slovakia and the Czech market and thousands of satisfied customers choose us because we can provide quality, speed and diversity of services.
We offer not only a product, but also advice and help. You can contact us with anything and we will help you solve your problem to your satisfaction, whether medical or cosmetic.
We also work in close contact with a team of experts, a team of doctors, but also beauty salons.
I agree to the processing of personal data for the purpose of receiving news